Renovation Guide
Most of us think our homes could benefit from a renovation, either modest in scale or monumental. No matter the scope, success lies in smart planning. Our three-part renovation guide will arm you with all the information you need to master a successful renovation of any size.
PLANNING Consider how you live within your home. If you're renovating for yourself rather than resale, think about how you use the different spaces before you talk to an architect or work on design
What time of the day do you use the different rooms?
Who uses them and who will use them in the next five years? What storage do you need? Do you have a budding cellist who needs space to practise and store their instrument? A husband who desires a quiet spot to sprawl his newspaper out on a Sunday afternoon? Do teenagers need a chill-out space to watch TV?
Is the bedroom primarily for sleeping, or is it your reading refuge?
Do you use the kitchen island solely to prepare food or do you jostle with children finishing their homework or guests chatting to you while you work? How do you want your home to flow – open plan or easy to close off? Indoor/outdoor flow or focused internally?
Creature comforts
Consideration of how you want to use different rooms will encourage you to think of the comforts of living, such as lighting, speakers and surround sound, and underfloor heating. From the outset, decide what you want in the way of heating, plumbing, drainage, lighting, insulation, HRV, double glazing, storage and so on. Then plan and budget.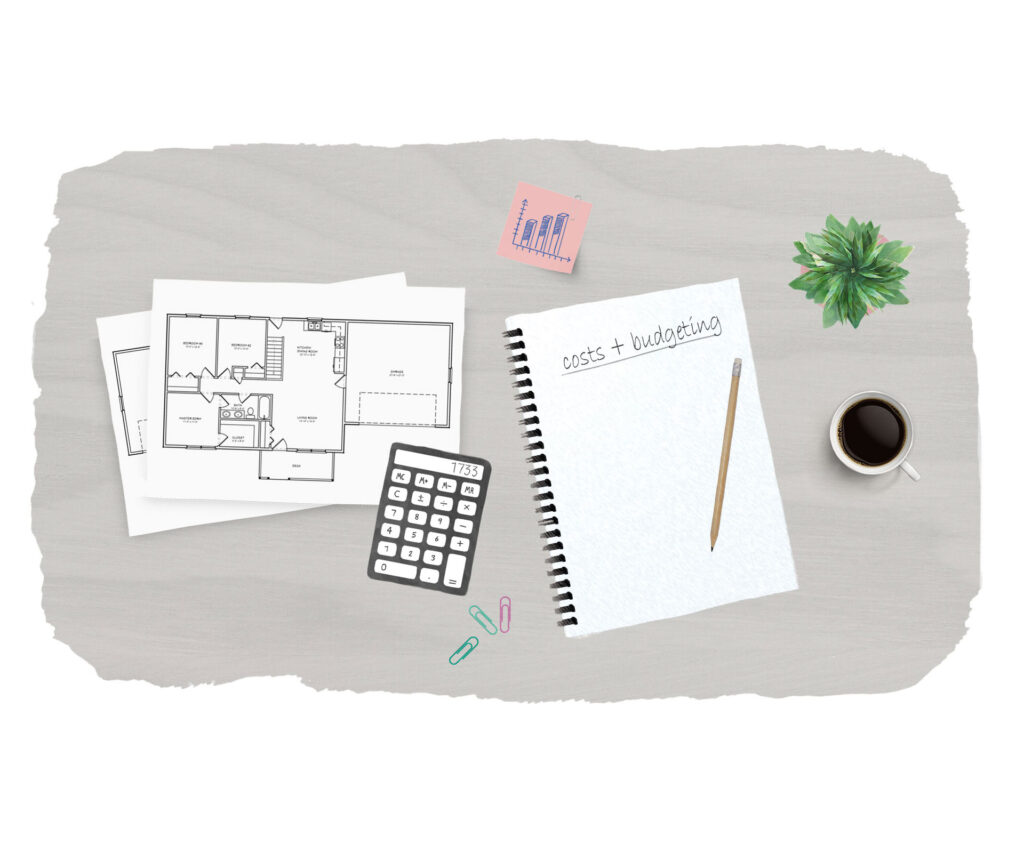 A Beginner's Guide to Home Remodeling Costs
The first house my wife and I owned was brand spanking new – right out of the box. We walked in to fresh paint, clean carpets, new appliances and a cute little covered porch right off the back door. Everything was so perfect. We had no home remodeling costs to speak of.
A few years and two kids later we decided it was time for some more space. So we moved into our second home for our expanding family.
This house was nice and definitely an upgrade when it came to space. But it was not new. It had issues.
The carpet was old. EVERYTHING in the kitchen was dated. The deck was falling apart. And there is no way I will ever forget the rust-toned, orange paint in the upstairs hall bathroom.
The To-Do List
In order tackle all the projects, we made a renovation to-do list. Needless to say it became quite long. In fact, even after a decade of living at the home, several of the projects, like finishing the basement, were not completed.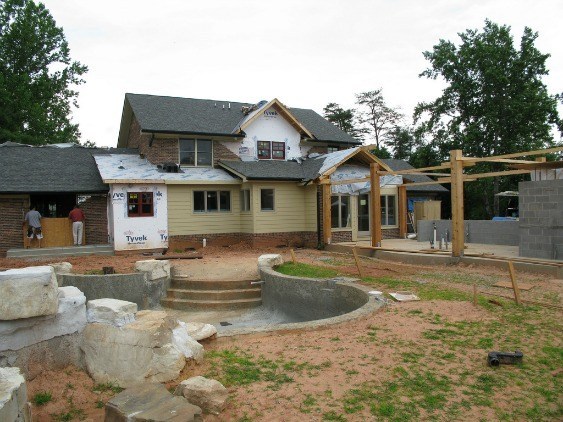 Best Home Renovation & Remodeling Books
Renovating your home can be a challenge but it certainly doesn't have to be. With these books you'll have a much easier time planning, scheduling, and executing a simple home remodel completely stress-free.
Renovation(4th Edition)
In this newest edition of Renovation you'll learn from 100s of contractors and experts with years of experience in the field. This guide can prove useful for anyone whether they have prior building experience or not.
Doors, windows, roofing, skylights, and pretty much anything else you can think of are all covered in this book. Each chapter covers a different topic including materials and techniques for beginners.
What Your Contractor Can't Tell You
It's easy for a new homeowner to get taken for a ride when hiring for remodeling work. But you can learn a lot before you even start the process by reading What Your Contractor Can't Tell You.
This lengthy book covers all the main concepts like design, planning, architecting, and budgeting. Many homeowners know about these concepts vaguely but do not have enough practical knowledge to put this to good use.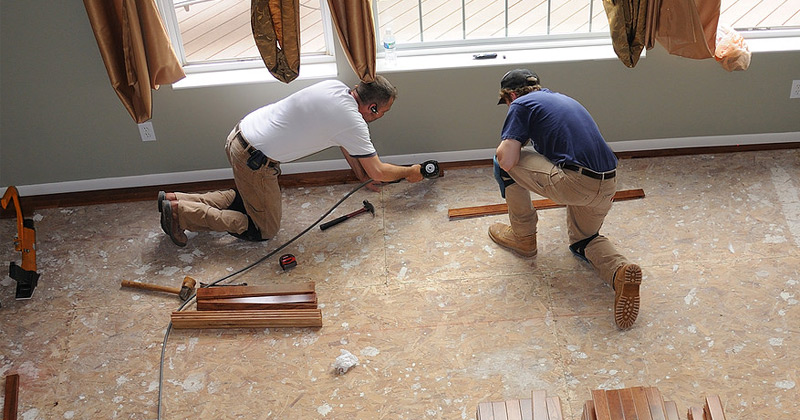 Home Remodeling Costs
Performing a whole-home renovation is by no means a small or inexpensive task. However, with a little planning and forethought, homeowners can ensure that this remodeling project stays as affordable as possible. With that in mind, below is a primer on the cost to completely renovate a house
What factors affect the cost to gut and remodel a house?
There are multiple factors that will impact how big you can expect the final bill for your remodel to be
Age
Generally speaking, renovating older homes costs more than newer ones. Older homes are more likely to have underlying problems that need to be dealt with during construction. The renovation work required to get older homes to meet current building codes may also be more extensive.
Size
Similarly, the more square footage a home has, the more expensive it will be to renovate. HomeAdvisor found that the average cost of renovating multiple rooms in a 1,000-square-foot house is $19,000. At the same time, the average cost to renovate a home with 4,000 square feet was $100,000.
Location
The cost of your remodel will also be affected by the cost of living in your area. HomeAdvisor states that remodeling and refurbishing a home is likely to cost $21,000 to $90,000. However, a similar project, would likely only run between $13,000 and $56,000. The base costs for materials like appliances and countertops, as well as the labor costs for a general contractor may also be more expensive depending on where you live.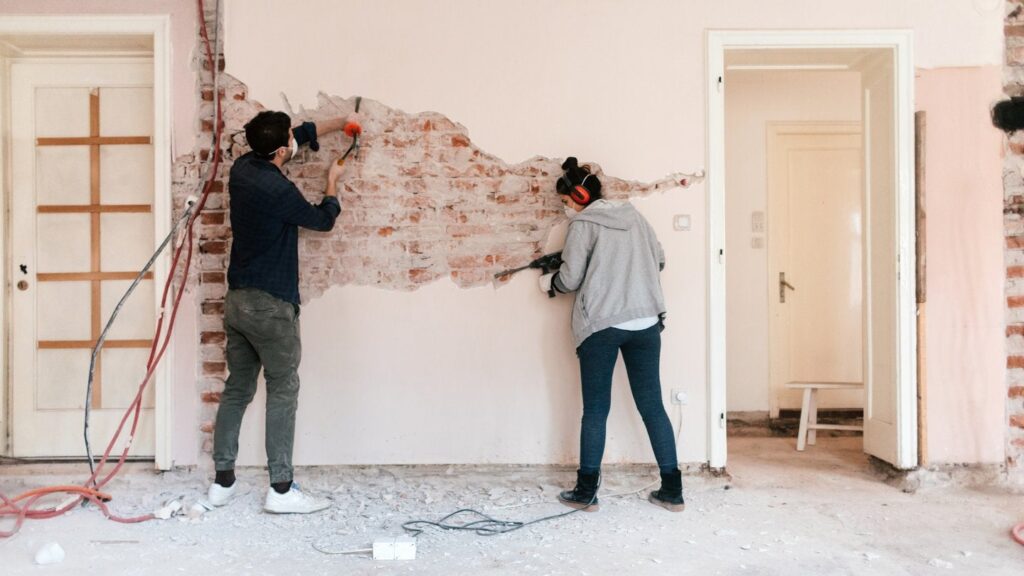 Planning Guide: Home Additions
You can't just tack on a new room to your existing house and call it an addition. Get tips for adding square footage to your home, from designing a new space to hiring the right contractors.
An addition isn't the only answer when you want more space. Consider alternatives so you know if a major renovation is right for you.
Additions can be built in any direction and come in all shapes and sizes. Consider the project's purpose and design a space that works for you
A successful addition looks like part of the original structure. Get expert tips for extending the roof and foundation, choosing finishes and integrating your home's operational systems.
An addition is a major undertaking that involves tradespeople, specializing in everything from roofs to foundations. Create and manage a winning team to complete your project.