What you Should Know About Electrical Installations
Electrical installations can look mysterious. There are some basic requirements for electrical installation, and some things people need to know about them. Quality of workmanship, standards of performance, and possible hazards are some of the more important issues in electrical installation, and it's worth familiarizing yourself with the basic requirements.
Electrical installations basics
New technology requires a very wide range of new electrical installations. These are very different from the old systems, particularly in communications, media systems and IT areas.
Issues, problems, and hazards
Everybody's seen old or doubtful-looking electrical installations. The rule of thumb is that the worse it looks, the less likely an electrical installation has been professionally done or serviced. These tacky-looking messes are real hazards. Electrical wiring and connections need to be done properly.
Important: Make sure you have a good system for dealing with electrical faults and related issues.
Things to look out for:
Smells of ozone or burnt plastic: Wiring issues.
Scorch marks: The electrical board may have taken damage and be unsafe, even if there wasn't a fire.
Any overheating appliance: Either the appliance is unsafe or there's a power issue.
Odd noises or behavior in machinery: Electrical installations can be damaged by operating machinery which can create hazards by damaging wiring. The system should be taken offline instantly and checked ASAP.
Water around electrical fittings: Very serious problem, requiring immediate service. Water can do tremendous damage very quickly near live power sources. Water damaged areas around electrical fittings should be repaired, because they're no longer water resistant.
Anything flickering: It's normally the appliance, but if not it's the power. Again, be suspicious.
How to check out your electrical installation for quality
It's a good idea to get your electrical contractor to do a general system audit regularly. This is also good practice administratively, as well as for quality checking.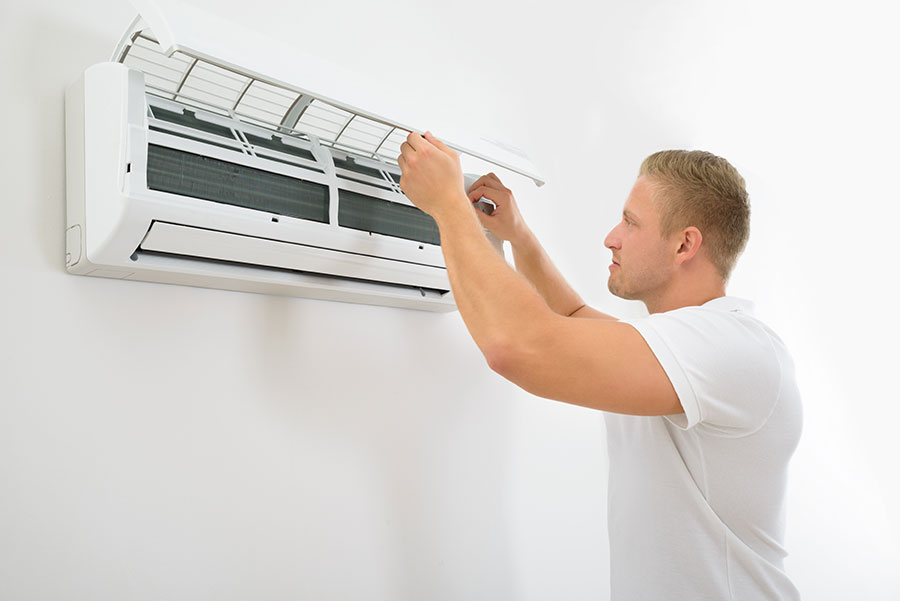 Key Factors To Look For When Choosing An Electrical Contractor
With so many cowboys masquerading as qualified, experienced electricians from a safety perspective, it has never been more important to choose the right electrical contractor for your residential or commercial project. Many people are tempted to opt for the cheapest quote, which more often than not could turn out to be a costly mistake. That said, knowing who to trust for your electrical installation and maintenance is not always easy, as there are many factors to take into consideration when making your decision. Read on to learn some important points to consider when making your decision
Risk of choosing the wrong contractor
Picture the scene; a rusty Robin Reliant three-wheeler pulls up outside your property. After screeching to a stop, several men in string vests jump out and promptly light their cigarettes as they loudly argue about whose responsibility it was to pack the tools that were forgotten. A couple of the men decide to go back to get them, screeching off in the rust bucket. Meanwhile, the remaining man asks you to show him what needs fixing whilst he curses about how unhappy he is to be expected to do a day's work and complains about his incompetent colleagues.
NICEIC – CERTIFIED
The most critical factor to look for in an electrical contractor is whether they are accredited and approved by the National Inspection Council for Electrical Installation Contracting (NICEIC). It is advisable to hire an electrician with NICEIC certification as the organisation assesses the competence of both domestic and commercial electricians to ensure safe systems of work that conform to standards set out by the IEE (Institute of Electrical Engineers), who set the standards for electrical installation work.
QUALITY WORKMANSHIP
While some of us believe we can recognise high-quality electrical work when we see it, the reality is that not many of us fully understand the fundamentals of electrical systems. This lack of knowledge makes establishing what constitutes a quality electrical installation open to interpretation. The National Electrical Contractors Association (NECA) developed the National Electrical Installation Standards (NEIS) in the 1990s to take away subjective judgements of this essential quality.
SAFETY STANDARDS
You have a right to expect your electrical contractor to work to the highest electrical safety standards. There are many safety standards that apply to electrical work that you should take into consideration. For example, Part P certification and the 18th Edition IET Wiring Regulations (BS 7671:2018), this is the most recent update of electrical safety systems, which came into force for all new electrical installations from 1st January 2019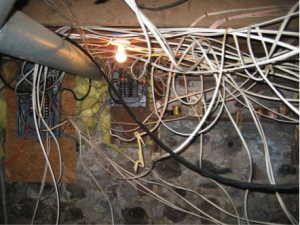 WIRING MATERIALS AND INSTALLATION METHODS IN ELECTRICAL CONSTRUCTION WORKS
Electrical wiring needs expertise attention to every building projects. It directly related to the safety of human beings and utilities / equipment people handle. The scope of electrical wiring shall cover supply, installation, testing and commissioning of all conduits and accessories, wiring, switches, socket outlets, spur outlets, junction boxes / pull boxes, GI pull wires, ceiling roses making connections etc. Unless otherwise indicated wiring shall consist of PVC insulated, copper conductor wires installed in heavy gauge steel galvanized conduits.
GALVANIZED STEEL CONDUITS AND FITTING
Conduit Type: In general interior and exterior wires ways shall be Electrical Metallic Tubing (EMT). Conduits shall conform to all provision of Underwriters laboratories UL 797, American National Standard Institute c80-3, Federal Specification WWC-563A and National Electrical Code Article 384. The conduit shall be straight, have a circular cross section sufficiently accurate to accept approved couplings and fittings. Wall thickness shall be uniform through and welding of seams shall be continuous and thoroughly done. The interior surface shall be free from injurious defects.
Coupling Connector, Bends: Coupling and connector used with tubing shall be made up tight. Bends in the tubing shall be so made that the tubing will not be injured and that the internal diameter of the tubing will not be effectively reduced.
RIGID AND FLEXIBLE PVC CONDUIT
Conduit Type: PVC conduit shall be of the grey / black, round, heavy gauge, polyvinyl chloride (PVC) conduit conforming BS 4607 Part I, 1970 with compatible galvanized boxes. The conduits internal surface shall be smooth. All flexible steel conduits shall conform to 4607. The PVC conduit and fittings such as bends lock units, reducers, coupler check nuts, bushes etc. shall conform to BS 4607. Unless otherwise specified minimum size of conduits shall be 20 mm diameter. The conduits shall be suitable to use in an ambient temperature of 60 degree centigrade and shall not be installed in areas that receive direct sun light. Ready Made bends shall be used.
Coupling Connector, Bends: Coupling and connector used with tubing shall be made up tight. Bends in the tubing shall be so made that the tubing will not be injured and that the internal diameter of the tubing will not be effectively reduced.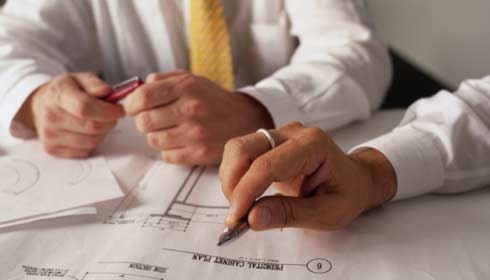 Electrical Installation Guide
A practical guide with expert advice
Written by Schneider Electric's most talented electrical distribution experts, the Electrical Installation Guide is written for professionals who design, install, inspect, and maintain low-voltage electrical installations in compliance with the standards published by the International Electrotechnical Commission (IEC).
Discover a multidisciplinary document
The Electrical Installation Guide is meant for all electrical professionals working in commercial, industrial, or domestic electrical installations, including consulting engineers, specifiers, designers, contractors, panel builders, facility managers, electrical engineering students and teachers, as well as for people involved in standardization, certification, or inspection of these electrical installations.
Tackle essential electrical installation topics
We cover voltage drop, electrical safety, cable sizing, electrical calculations, electrical standards, electrical design, electrical protection, circuit breakers, MV/LV substations, earthing schemes, electromagnetic compatibility, power factor correction, harmonics, overvoltage protection, and a whole lot more.
Photovoltaic for self-consumption
Solar energy production is booming worldwide. Many companies seek to incorporate photovoltaic (PV) systems for self-consumption – consuming energy produced while it is being produced – in their business model. To design the right PV system, consulting engineers and specifiers need to understand how to size the system, determine what equipment is required, or how to integrate the PV and electrical distribution systems. Explore our guide for typical architectures and state-of-the-art sizing guidelines.
Enhanced content on RCDs, AFDDs, measurement
Protection against electric shocks according to IEC60364 requires proper selection of basic protection, fault protection and additional protection measures, proper implementation according to the electrical installation earthing scheme (TT, TN or IT), selection and coordination of residual current devices (RCDs) types according to the loads' characteristics and circuits. Protection against electrical fires may be ensured by different means, including advanced protection with Arc Fault Detection Devices (AFDDs).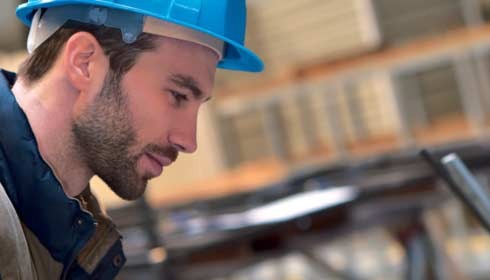 A Guide For Choosing The Right Electrician
Whether you need electrical installation or repair in your home, it is good to hire the best electrician to handle it. If your electrical system is not working in the right way, you can be sure that your entire home will also be dysfunctional. You need a good electrician with knowledge of how the system and appliances work so that they can work on your project in the right way. With the many electricians, you can get confused on the one that you can work within your home. The following are the important tips to follow as you look for an excellent electrician to work on your project.
Get recommendations
One of the ways that you can get the best electrician in your area is to ask for recommendations from other homeowners who have worked with professional electricians. By doing this, you will gather the information that will guide you in selecting the one that will offer you satisfactory services that will ensure that your system will not fail you. What you should do is to list three of the best recommended and take time to consult with them so that you get the best among them. Note that you will require their electrical services for a long time so you should also choose the one you can develop a long term relationship with them.
Verify insurance and licensing
You cannot make the mistake of entrusting your electrical project to an electrician who is not licensed – EJ Electrical Gold Coast. In case you work with such a professional, you will have nowhere to run to in case there is a problem because they are not recognised by authorities. Besides, it is good to know that there are also some risks involved in working on an electrical project, so they should also have an insurance cover. So, as you do the consultation, it is vital you request them to show you their license and insurance cover. With an insurance cover, you will not worry when the professionals are working on your project because you know that you are fully protected from any liability that might occur.
Training and credentials
During your search, it is paramount you only work with those with the right qualifications. They should have a strong education background in the industry. Besides, they should also be undergoing continuous training so that they get equipped with recent techniques in the electrical field. It is also important to look that they are certified and accredited by the relevant institutions to work on electrical projects.
Reputation
When you hire an electrician, they will be working inside your home. This means that if you work with someone who does not have a good reputation, you might end up losing some of your items. This is why it is good to check that your potential electrician does not have a criminal record. The reviews and rating provided by past clients will show you the reputation of the different electrical professional in your area, thus guide you to choose the right one.