Experience in Drunk Driving Cases
Years ago, back when the yellow pages were the primary form of advertisement, the phone book listed hundreds of lawyers claiming to be "DUI Specialists." None of these lawyers were members of the National College for DUI Defense, but these same lawyers also practiced personal injury, probate, medical malpractice, divorce, child custody, etc. One might wonder, with all these areas of practice, how these old DUI Specialists had time to learn the science of breath and blood testing and winning strategies for defending a drunk driving case. The bottom-line was that these specialists specialized in pleading people to impaired driving.
In the last few years, there has been explosion of websites with lawyers claiming to be drunk driving experts. It takes very little effort to claim to be an experienced drunk driving lawyer, and a good website designer can make an inexperienced lawyer look remarkable. Many of these websites are run by nonlawyers who offer to sell spots to lawyers, renting out the page on a monthly basis.
The average person facing a drunk driving offense has never been charged with a criminal offense, so they have had little exposure to the criminal justice system. Lawyers tend to specialize in one or two narrow areas of practice, with far less than half practicing criminal defense. Amongst criminal defense lawyers, even fewer focus on drunk driving defense, which has been acknowledged as a specialized area of law by the American Bar Association. That said, however, nearly every general practitioner has handled a drunk driving case, and many lawyers view these cases as an easy source of revenue.
Your prior experience with lawyers is probably very limited, if you have any experience at all. You probably don't know what attorneys normally charge or how to distinguish a mediocre lawyer from a great lawyer. A lot of people rely upon word of mouth, which isn't necessarily a bad place to start, but word of mouth assumes that your friends and family know a good drunk driving lawyer. You can turn to a local attorney, but chances are pretty good you'll end up with a general practitioner or worse. Be forewarned that divorce attorneys and personal injury lawyers are more than happy to take on a drunk driving case as supplemental income, and there are no prerequisites that prevent a lawyer–regardless of the lawyer's level of skill, knowledge, or normal area of practice–from advertising as a DUI defense lawyer.
Based upon my own experience, I have found that the typical lawyer charges anywhere from $500 to $10,000 on a drunk driving case, with an average in Wayne and Oakland County around $2,000. It is not unusual for a really good DUI defense lawyer to charge $15,000 or more on a case. With the tremendous difference in price, and little exposure to the lawyers out on the market, it can be difficult to find the right lawyer for your case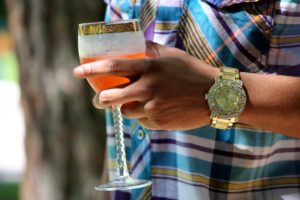 Choosing a DUI Defense Attorney
Is the Attorney's Primary Focus DUI and Criminal Defense?
One of the most complicated and complex areas of criminal law is DUI and Drunk Driving Defense. A skilled DUI Defense Attorney must have a working knowledge and understanding of all of the chemical testing devices used in the case, principles of toxicology, and well as an understanding of what constitutes as "probable cause" for stopping a motorist by law enforcement.
Is the lawyer a member of the National College for DUI Defense?
The National College for DUI Defense is a college that is held each year on the campus of Harvard law School and is made up of some of the best and most dedicated lawyers in the United States. Anyone who is a member certainly is serious about DUI defense. The College also is the only body authorized by the American Bar Association to issue certification in the recognized legal specialty of DUI defense
Is the lawyer well known in the field of DUI defense?
As is any profession, some individuals always standout, and are highly regarded and well respected. Hanna & Ruud, LLC, is recognized as an industry leader in DUI and Criminal Defense. Our Attorneys have been featured in national magazines and publications.
Tips For Choosing The Right DUI Lawyer
Not all that long ago, an arrest – or even a conviction – for driving under the influence was really not that big of a deal in the United States. Most people received nothing more than the proverbial "slap on the wrist" for a first time DUI. Today, however, an arrest for DUI is taken seriously as a result of a concerted effort by advocacy groups and government agencies to bring awareness to the public regarding the dangers of drinking and driving. If you were recently arrested in Omaha, Nebraska for DUI, the most important thing you can do at this point is to retain the services of an experienced Nebraska DUI attorney. If you have never had the need to hire a criminal defense attorney before, the following tips may help you choose the right DUI lawyer for you and your case.
Consider your situation. Before you start looking for an attorney, make sure you understand the charges against you, consider your game plan, and set a budget. Each of these will be important when choosing an attorney. Choosing an attorney whose practice is devoted entirely, or at least primarily, to criminal defense is essential because you don't want an attorney who spends the majority of his/her time reviewing contracts to represent you in a criminal prosecution. Even better, look for an attorney who has a practice that is focused even more narrowly on DUI cases. Also, consider how you wish to resolve your case – plea agreement or trial because some defense attorneys have a reputation for negotiating great plea agreements while others almost always go to trial so it is important to consider which direction you are inclined to go with your case. Finally, there can be a fairly wide range of fees charged by attorneys. Usually, although not always, the disparity in fees reflects the disparity in experience. While this is not the time to shop for bargains, you do need to know how much you can afford to pay an attorney before you set out to hire one.
Ask friends, family members, and co-workers for a referral. Understandably, you may be reluctant to discuss your situation with people you know. Being arrested and charged with a crime is usually not something people are excited about sharing with others. You might be surprised, however, at how many people you know have either been arrested for driving under the influence themselves or had a close loved one who was. The reality is that being arrested for a DUI is just not that shocking, or uncommon, in the United States. A referral offers you first-hand information about an attorney. It isn't just the positive feedback that can be helpful either. Sometimes, the negative experiences people you know had with the attorney can be just as helpful as the positive feedback.
Search the internet. Choosing an attorney based solely on the attorney's website is never a good idea; however, you can obtain a wealth of information by searching the internet for a Nebraska criminal defense attorney. You will likely find an attorney's biography, the areas of the law the attorney practices, and how long the lawyer has been in practice, among other helpful information. Sometimes an attorney's bio instantly resonates with a client, ultimately resulting in a successful attorney-client relationship.
Schedule consultations. Most Nebraska criminal defense attorneys will offer a free, or low cost, initial consultation. Once you have a short list of potential attorneys, schedule initial consultations with them to discuss your case. Be sure to prepare for the meetings by gathering documents and making copies for the attorney, preparing questions you have for the attorneys, and preparing yourself to answer some tough questions the attorney may have for you. By the time you are done with your consultations you should be ready to choose an attorney for your case.
CHOOSING THE BEST DUI ATTORNEY
HOW TO OBTAIN A SKILLED DRUNK DRIVING DEFENSE LAWYER
Like most individuals arrested and accused of driving under the influence, you probably have little or no experience with the legal system and the proper way to find a criminal defense lawyer for DUI charges. If you had a heart problem, you would want a heart specialist as opposed to an eye doctor, and the same thinking should apply to the lawyer you choose. Retain legal counsel that is experienced and knowledgeable in this area of the law.
Unfortunately, finding the right Marin County DUI attorney can be a confusing process, as there is a lot of misinformation on websites and mailers. Here some of the things to watch out for:
False and misleading claims regarding DUI success rates. One of the most common is the claim that they get the DUI charges against their clients dismissed in a high percentage of their cases. The truth is that defendants are most often charged with two DUI offenses: driving under the influence and driving with a blood alcohol concentration (BAC) of .08 or above. When a guilty plea is entered for one of the two charges, the other is almost always dismissed.
Claims of being recognized as a Top 10% Trial Lawyer or similar boast. They pay for the plaque and badge to put on their website and there is no substance to it at all.
Numerous online reviews that appear to be written in the same style and with shallow content.
Solicitations mailed to your home. There are two types of lawyers doing it. One is the marketing pro who never goes to court and has inexperienced lawyers handling everything. The other is the lawyer desperate for business.
What to Look For:
A good place to start when choosing the best DUI lawyer for your case is to ask people in and around Marin County who are in a position to know. Visit the local courthouse and ask bailiffs, clerks, public defenders, and other attorneys the same question, "which DUI lawyer would you recommend?"
Here are some other important questions to ask when you are looking for the right DUI attorney to represent you:
Is the lawyer Board-Certified by the National College for DUI Defense, as approved by the American Bar Association?
Does the lawyer hold an A-V rating by Martindale-Hubbell™? (This is the highest ranking an attorney can obtain from other lawyers).
Has the lawyer received special training in chemical testing and field sobriety tests?
Will the lawyer personally handle your case, or are they just a slick marketer who will farm your case out to an inexperienced associate?
Does the lawyer ever take DUI cases to trial?
Is the lawyer based in San Rafael, or are they just paying for a mail drop address at 4040 Civic Center Dr.?
How long has the lawyer been in practice?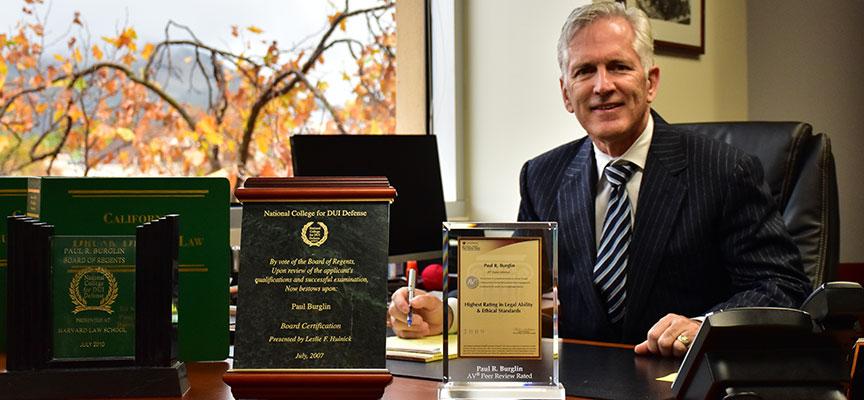 HOW DO I FIND THE BEST DUI DEFENSE LAWYERS?
SPEAKING FROM EXPERIENCE
Frederick Slone has successfully defended DUI cases in the state of Alaska for over 30 years. At Kasmar & Slone, you're assured of being represented by a lawyer who understands drunk driving laws, what it takes to build a solid successful defense, and one who will guide you through this ordeal.
ATTORNEY REFERRALS
The best way to find an experienced drunk driving defense lawyer is by reputation. Ask other lawyers in the area for recommendations as to the best DUI attorneys. Ask them who THEY would hire if arrested for a drunk driving offense.
NATIONAL COLLEGE FOR DUI DEFENSE
Another excellent source for finding an experienced and competent drunk driving defense attorney is the National College For DUI Defense, a non-profit legal organization committed to the education and training of DUI defense lawyers. The College admits DUI attorneys selectively.
ATTORNEYS COMMITTED TO DUI DEFENSE -VS- DABBLERS
As drunk driving cases can be very complex, you should look for an attorney who devotes the majority of his or her practice to the defense of DUI cases
TRUST IS PARAMOUNT
Above all, you must have a sense of comfort and confidence about your case after meeting with an attorney. If you don't trust the attorney, you should look further.