ALL YOU NEED TO KNOW ABOUT CAR TRANSMISSION SYSTEMS
Your car's transmission system allows you to vary your car's speed by shifting gears. The gears control the speed of the engine by increasing or decreasing the torque. The value of torque determines how the car will accelerate and move at high speed. It controls the way your car's wheels turn and allow your car to move at different speeds.
Types of Car Transmission Systems
There are two main types of transmission systems that most cars have – manual and automatic. Let's take a closer look at each of these types and see what makes them different from each other.
MANUAL
Manual transmission includes a gearbox that is used in conjunction with a clutch pedal located beside the brake pedal near the feet of the driver. Commonly known as a stick shift, it offers five gears along with a reverse mode. Some modern manual transmissions offer six-speed options along with a reverse option. As the driver accelerates to a higher speed, they need to shift the gear using the clutch pedal to a higher gear ratio as well. According to auto repair experts in Southlake, TX, many people find it difficult to drive a manual transmission car as compared to an automatic one. That's mainly because of the additional clutch pedal that they need to control while shifting gears.
AUTOMATIC
Automatic transmission saves drivers from the hassle of shifting gears as they increase or decrease the car's speed. Cars equipped with an automatic transmission change the gears on their own as the speed varies. It allows the driver to use both their hands to control the steering wheel. On the other hand, with manual transmission, the driver has to control the steering using only one hand while shifting the gears.
Common Transmission Problems
Although a car with a manual transmission is difficult to operate because it requires a lot of practice, it is much cheaper to maintain as compared to one with an automatic transmission. If you are lucky enough to own a manual transmission car, it means you're paying less
TRANSMISSION REPAIR SERVICES
Automatic Transmission
Automatic Transmissions shift between gears automatically to optimize driving, and changes gears based on the driver's throttle pedal, vehicle speed, engine speed, and vehicle load. Typical automatic transmissions have 4-5 forward gear ratios, a Reverse, Park, and Neutral gear. Shifting gears occur automatically once the car is in Drive and there is no need for a clutch pedal or gear shift like there is in a Manual Transmission. Automatic transmission repair is complicated based on all the components that make it up, and you need to have any automatic transmission issues properly assessed by auto mechanics.
Clutches
There are clutches in both automatic and manual transmission cars, and different types of clutches. When shifting gears, the clutch engages and disengages from the flywheel and transfers the torque through the transmission. Clutches should help your vehicle start and shift gears smoothly. The clutch in your car receives a lot of wear and can eventually wear out. If your clutch begins slipping irregularly or is making noises that are raising suspicion, contact Acheson Auto Works to see if clutch replacement is necessary.
Four-Wheel Drive Transmission
A four-wheel (4×4) drive vehicle has differential gears, both front and rear axles, and a transfer case attached to the transmission. Four-wheel drive vehicles demand maintenance on the transfer case, front differentials, rear differentials, and transmission fluids. Visit us on 8000 University Blvd for service on your four-wheel drive transmission services.
Front-Wheel Drive Transmission
If your vehicle has Front-wheel drive, the engine drives the front wheels only. The power is routed through the transmission to the final drive where it is split and sent to the two front wheels through the drive axles. The engine, transmission, and additional hardware is all located in the front of the car. If you are in need,
Manual Transmission
Driving a vehicle with a Manual Transmission requires using the clutch pedal and gear shift to manually shift gears based on the speed of the vehicle. Manual transmissions have been built with anywhere from two to eight gears. Front-wheel drive and rear-wheel drive are the two main configurations for manual transmissions. Typically, manual transmissions require less maintenance then automatic transmissions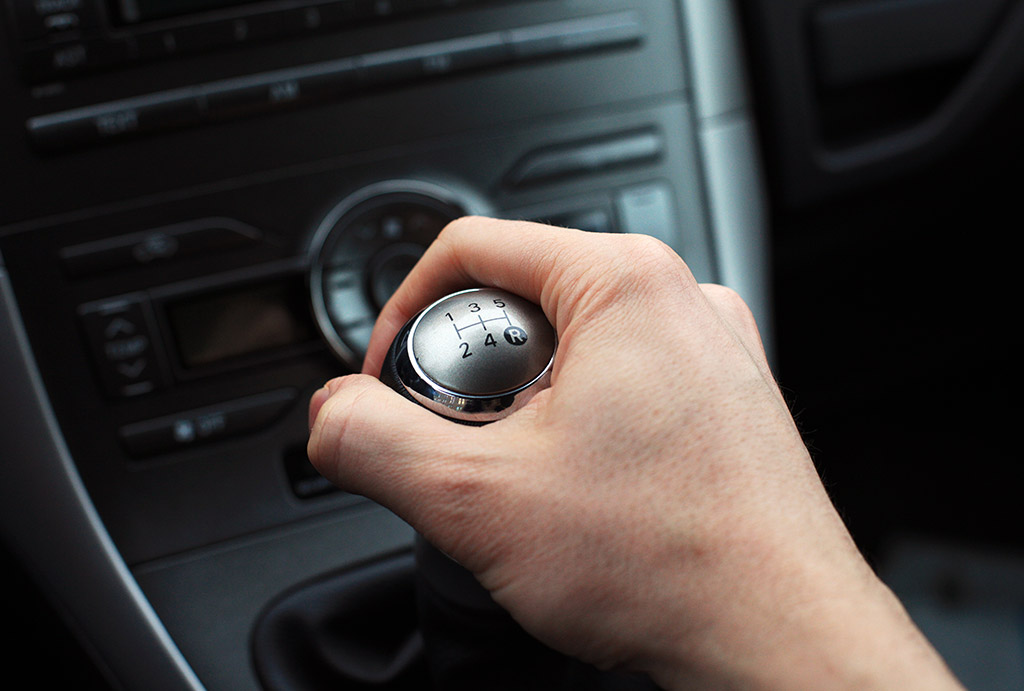 Tips on Identifying Different Automotive Fluid Leaks
It's good practice to periodically take a look at the ground where you regularly park, be it in the driveway or the garage. If you notice any signs that fluid is or has been accumulating there, then you'll want to look further into the matter. While many folks can identify oil, there can be greater difficulty when it comes to telling apart the other types of automotive fluid. It's good to be able to identify the different types of fluid so that when you get your car into the mechanic you can tell them which kind seems to be leaking—potentially saving extra time it would take to make the determination. Here is a look at six helpful tips on identifying different types of automotive fluid leaks.
Brake Fluid
It is often light brown in its color and tends to accumulate next to a tire or under the master brake cylinder. If your vehicle is leaking brake fluid, you'll want it to get taken care of as soon as possible. Your brakes are a system with which you don't want to take any chances, as your safety is the number one priority on the road.
Transmission Fluid
This is usually reddish to brownish in color. By catching a transmission leak early on, you can potentially save yourself a bundle of cash.
Differential Fluid
This can appear similar in appearance to transmission fluid, but you can often tell them apart based on where the leak is accumulating. If the leak is found near the rear end of your car, then it could very well be differential fluid.
Coolant Leak
This fluid that goes into your radiator is regularly bright green, but sometimes appears as pink or yellow. Coolant helps to protect your car from overheating. If you've got a coolant leak, you'll want to address it right away.
Auto Maintenance
Plan Ahead for Tow Truck Service Coverage
Thinking about a tow truck service call is usually the last thing from someone's mind when they are planning a trip, or even just during regular drives around town. But, unfortunately, needing a tow truck is not something that can be scheduled, like changing the oil
Auto Maintenance Makes Summer Vacations Less Stressful
Vacation time – some of the best family memories happen during summer vacation and taking road trips together. Remember all the Are we there yet questions and the different activities you planned to ward off boredom during the final hours? The drive is often
DIY Auto Repair vs Hiring Qualified Car Mechanics
Keeping your car in running order requires some do-it-yourself tasks and maintenance that might seem like regular upkeep, but knowing when to have a qualified auto repair mechanic look at your car can save thousands of dollars later, if you've ignored potential
Is Your Car Begging for a Transmission Repair?
As your car gets older, you may notice that it's begging for certain auto repairs; and many can't be ignored, especially the need to repair a transmission. But, car owners often don't recognize the warning signals of transmission failure,
Benefits of Good Auto Repair
Regular auto repair maintenance is good for your car, and good for other reasons as well. When you have car maintenance done on a regular schedule, you could see a cost savings in repairs needed, and it can make your car last longer.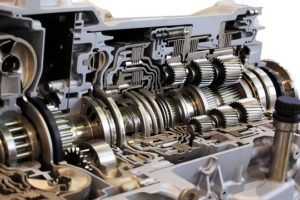 Tips To Find A Transmission Repair Shop Near Me
Transmission Repair Shop Near Me: If you own the car, then you must aware of the basic component of the cars. In the routine maintenance, the car repair service person generally focuses on the major car component such as Transmission. The Transmission is a more complex, but an essential part of any car. The automatic transmission is responsible for the shifting gears without requiring the driver's action to change the gear effectively and move the car forward. You do not need to operate the gear manually in the automatic transmission car.
In addition, the transmission is used in the car because the internal combustion engines produce the greatest amount of power at a high rotational speed. The transmission uses gear ratios to reduce the engines rotational speed and increase the torque in the process. It powers the main engine and gives plenty of trusts to pull the car forward.
Transmission Repair Shop Near Me
When you own the car the maintenance of the core component of the vehicle is very important. The regular maintenance gives the car its strength and you can fix the problem before it becomes worst. Also. maintenance reduces the expense which generally occurs from damage part or decaying some of the internal parts due to consistent use. The parts of the car are made of metal. Over a period of time, it gets decay and you will have to replace the old parts with a new one. By conducting regular maintenance you can increase the lifespan of the component and save a good amount of money.
However, finding the professional Transmission Repair expert near your location might be a daunting task. Transmission repair person requires special skill to fix the problem. The local car repair guy might not have sufficient knowledge about the Transmission problem. In this case, you need to search for the best person who has a good amount of experience in the car repair and understand the car health very well.
shop near me and locate the place online.
Ask Neighbors: If you are new to the town then have a conversation with your neighbors ask them about the car repair shop near your location. They will help you to find the best shop available in the town which will save a good amount of time.