Preparing for Your Roof Installation
Replacing your home's roof is one of the best investments you can make in your property. Not only do today's roofing designs look beautiful, they're also designed to last for as long as you own your home.
As you prepare for your home roofing installation, there are several things you can do to ensure the job unfolds as smoothly as possible. Here tips to keep in mind before the roofers arrive.
1. Make Sure the Home Roofing Company Has Access to Your Roof
It goes without saying that the roofers will need access to your roof to get the job done. While a professional home roofing company will work as neatly as possible, tearing off an old roof and installing a new one is a big project that takes up a lot of space around the perimeter of your home. To protect outdoor items from debris — and ensure the roofers can work as efficiently as possible — it's important to clear driveways and sidewalks before the crew arrives.
If possible, move vehicles and other items away from your driveway. This ensures that your cars, children's toys and other items will be safely away from any falling debris or dust.
Similarly, if you have patio furniture, grills or other items near the house, you should also consider moving them into the garage or covering them with a tarp or plastic sheeting while the work is performed.
2. Clear Valuables from the Attic
Experienced roofers will work hard to minimize the dust and debris created during your roof's installation, but there's no getting around the fact that roofing is a messy, dusty job.
If you store heirlooms or valuable items in your attic, consider moving them to a safe spot until the job is complete. If certain items are too bulky or heavy to move, try covering them with drop cloths or a plastic sheet to protect them from dust and shingle debris.
3. Make Arrangements for Children and Pets
If you have pets or young children, you might want to make arrangements for them to stay with a friend or relative while your new roof is being installed. The construction that takes place during a roof tear-off and installation can be noisy, which can disturb pets and small children.
Because construction equipment and materials can also pose a hazard to children, many parents choose to keep their kids indoors while the crew is on site.
4. Be a Good Neighbor
Chances are, your neighbors will be nearly as excited as you are to see your home getting a brand new roof. Major exterior upgrades like a new roof boost your home's value, as well as the value of properties around you.
Before the roofers get started, however, it's a good idea to give your neighbors a heads up that you're replacing your roof. This small courtesy can go a long way — especially if they have pets or children who might be disturbed by the noise and commotion that inevitably occurs during installation.
5. Prep the Inside
Although experienced roofers do their best to keep dust and noise to a minimum during a new roof installation, any type of heavy construction on your home's frame can cause strong vibrations that shift mirrors and photos on the walls.
To reduce the risk of a photo or mirror falling during installation, it's best to temporarily remove any hanging frames or mirrors on your upper floor. You should also consider removing any glass sconces on light fixtures that are attached to the walls on your upper floor.
6. Prep the Outside
Installing a new roof means nailing down thousands of shingles. As a homeowner, the last thing you want to experience is a flat tire caused by a roofing nail — or, even worse, stepping on a roofing nail in your bare feet.
Expert roofing contractors perform a thorough clean-up once a roofing installation is complete. This includes using powerful magnets and special rolling tools designed to pick up nails. Before your roofing installation, cut your grass to a short length, as nails can easily get missed when they fall into long grass.
If you have a satellite on your roof, you should work with your cable provider to move it while your roof is being installed.
If you have flowerbeds or landscaping around your home, it's a good idea to protect them from dust and debris by covering them with tarps or plastic. You should also remove any hanging plants while the new roof is being installed.
7. Work with a Home Roofing Expert
One of the best ways to prepare for a new roof installation is to choose a professional roofing company with a track record of superior customer satisfaction. An expert home roofing company will ensure that your roof is installed properly, and that any underlying damage is addressed and repaired.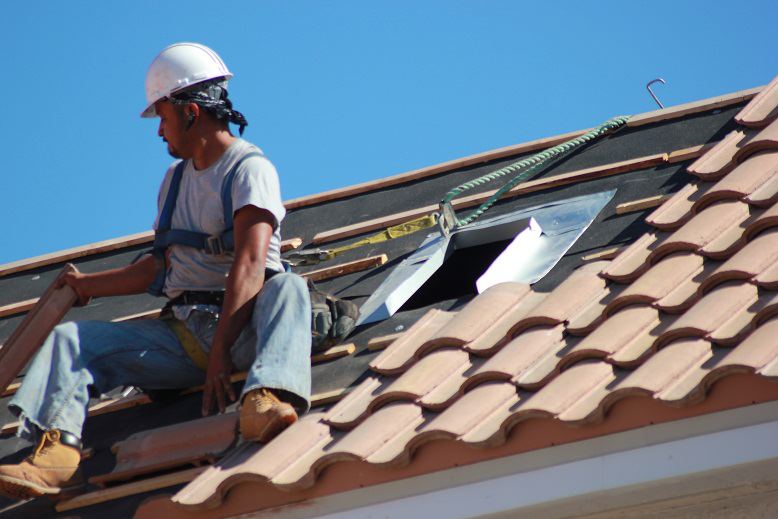 Factors That Impact Roof Installation
No matter how well prepared you and your contractor are for roof installation, construction may uncover unforeseeable problems or delays. These can add additional costs or extend your project's timeline. Some common unexpected roof installation obstacles include:
Bringing Your Roof Up To Code
Your roof may have originally been built to meet decades-old building codes that will no longer apply to new construction. Making necessary repairs may add to the length of your roof installation.
Pests and Mold
Especially in humid areas of the country, mold and termite damage may be found during a roof replacement. Whether it's insects or decay, these problems will need to be addressed before new shingles can be installed.
Poor Roof Design Causing Water Traps
Water traps are a common issue that homeowners are often unaware of until a roof replacement takes place. Water traps are areas that are prone to leaks due to runoff areas that direct too much water to one place. Water traps also lead to faster wear on your shingles and other materials like siding or brick. If your contractor uncovers this issue, you can expect to add time to mitigate the problem.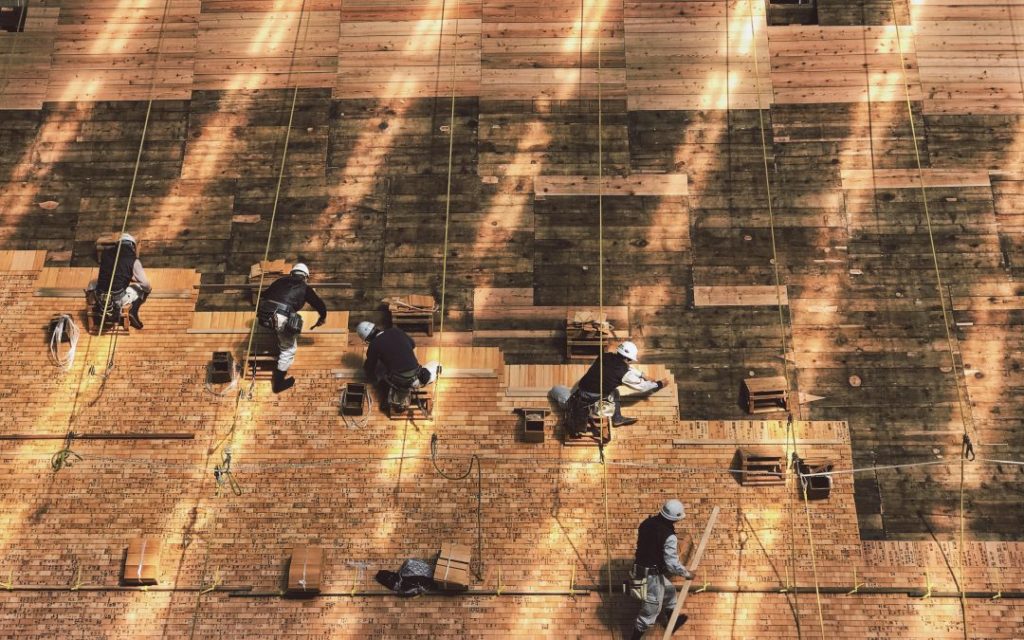 WHAT DO I DO WHEN MY ROOF IS BEING REPLACED?
Here are a few considerations to make for when your roofer comes to install your new roof:
KIDS
If you plan to be at home during the roof replacement with the kids, be sure to let them know what's going on, and give them a few extra rules for that time period. Designate certain safe spaces in the house for them to play in, and make sure they know not to go outside to play while the roofers are working. Since roofers have to tear off your old roof, there's a lot of debris falling off on all sides of the roof, and it's not safe to have the kids running around below them.
PETS
Whether you're planning on staying in your home or leaving during your roof replacement, it's a good idea to consider removing or securing your pets. Even very calm pets can find the roofing process distressing, and may not react well to strangers banging around on their home. At the very least, keep your pets in a quiet room, like the basement, where they can have a little relief from the noise, or consider taking them with you for the day if you're concerned they won't react well to the additional stressors.
CARS
Most quality roofers will recommend you park your car on the other side of the street during the roofing process. If you normally park in the driveway, falling debris could hit your car, and if you typically park in the garage, the construction can shake tools and items down from the walls, accidentally hitting your car. It's best to make sure your car is parked far away from the house while roofers are working, just to be on the safe side.
OUTDOOR FURNITURE AND LANDSCAPING
Roofing is notoriously messy. While quality roofers will lay down tarps to catch debris and come around with a magnet after the job is done to collect any stray nails, you'll want to bring in any outdoor furniture, grills, or valuables you have outside your home. Debris can fall from the roof and you'll want to make sure your items are protected. Additionally, if you have any landscaping around the house you want especially protected, it doesn't hurt to lay out a few of your own tarps, just to make sure nothing unwanted falls on your landscaped yard.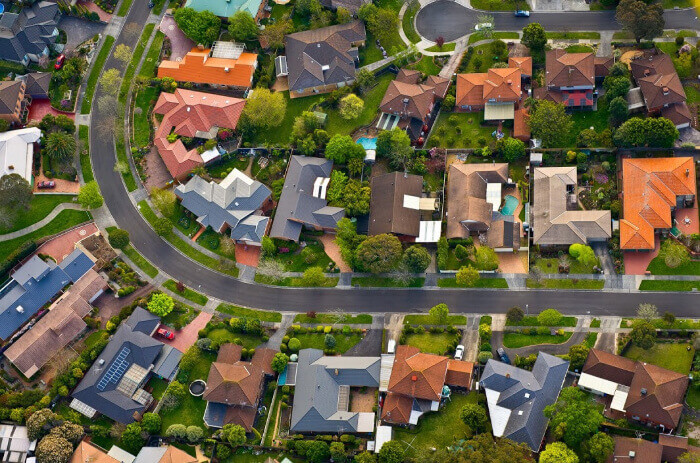 How Long Does it Take to Replace a Roof?
One of the most common questions people have when their roof is being replaced is how long it will take? Having your roof replaced is a noisy process and home owners are happy to get it done as soon as possible.
For residential homes, roof replacements will usually take two days. The first day is to remove the existing roof from the building. The second day is to install the roof. Depending on the size of the roof a day or two longer may be necessary. If you are reroofing or roofing over your existing roof then you can subtract a day. If some of the plywood on the roof needs replaced additional time may be required.
Commercial roofs can take a few weeks to finish depending on the scope of the project. Some commercial roofs can be installed faster than others. For instance, cold sealed single ply roofs can be installed very fast and installation is generally quiet and noxious fume free.
In general, it will take around a week to get three quotes from different roofers. Then it will take a few days to review their quotes and pick a company. After you sign the paper work, you can expect another few days until the roofer is ready to work on the roof.
Knowing which materials you want to use on your roof will increase the speed of the process. You are usually responsible for picking the roofing material you will use so you can get a head start easily.
Tips to Help Homeowners Choose the Right Roofing Contractor
Finding a contractor who is trustworthy, honest, and professional may sound difficult – but that's where you come in. Contractors should share these important tips with homeowners to show them that your company is reputable and can be trusted to protect their home and their wallet.
Get local referrals. There is less chance of potential issues or scams when you choose a contractor from your community. They are more familiar with local rules and code regulations and have a relationship with area crews and suppliers.
Get an extensive warranty. Not all contractors can offer manufacturer warranties that include coverage of the contractor's workmanship. If a contractor installs the roof incorrectly, it may take months or years for the damage to show up—and insurance won't pay for it. If the contractor won't fix it (or worse, has gone out of business), your only recourse is to pay for their mistake yourself.
Check for proper licensing and insurance. The contractor should have insurance for all employees and subcontractors and be able to provide a copy of their insurance certificate for validation. Not having adequate insurance could potentially lead to litigation between a contractor and homeowner if a roofing employee sustains an injury at the home. Most states require licensing for contractors, but that does not stop unlicensed contractors from attempting to do the roofing work. In states where licenses are required, make sure your contractor provides you with a copy of their license and confirm their status online.
Pay your deductible. Any contractor who claims they can handle the repair without having the homeowner pay their insurance deductible is committing insurance fraud and endangering the homeowner. The insurance deductible is the responsibility of the insured, and the contractor should reflect that in the quote without inflating the estimate to cover all or part of the deductible.
Handle your own claim. A contractor who says they are "a claim specialist" or can "handle your insurance claim" may be breaking the law. In most states, it is illegal for contractors to act on behalf of the homeowner when negotiating an insurance claim. Any contractor who opens the door to potential legal action is not acting in your best interest.