Cosmetic surgery is on the rise, new data reveal
The American Society of Plastic Surgeons have published new statistics that reveal recent trends in body-shaping procedures. Cosmetic surgical procedures have been on the rise in the U.S. over the past 5 years.
Before getting to the heart of the matter, it is essential to understand the difference between plastic surgery and cosmetic surgery. Cosmetic surgery focuses on body enhancement, while plastic surgery reconstructs body parts that have sustained damage due to disease, burns, or trauma.
Motivating factors
The authors of an earlier study in the United Kingdom analyzed 204 questionnaires to identify the factors that drive people to undergo cosmetic surgery.
The questionnaires included questions about self-esteem, life satisfaction, self-rated physical attractiveness, religiosity, attitude toward cosmetic surgery, and media consumption.
The researchers wanted to understand which factors influenced a person's likelihood of opting for cosmetic surgery. They were also keen to determine the factors that affected people's perceived benefits of undergoing these procedures.
The results showed that religious beliefs and low self-esteem were significant predictors of likelihood, while predictors for perceived benefits included religiousness, media consumption, life satisfaction, and biological sex.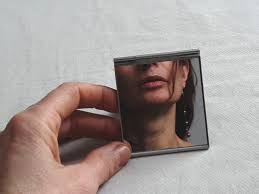 What the data shows
According to the ASPS, 1.8 million cosmetic surgical procedures were done last year. The top 5:
breast augmentation (up 4% from 2017)
liposuction (up 5%)
nose reshaping (down 2%)
eyelid surgery (down 1%)
tummy tuck (about the same)
Body-sculpting procedures such as buttock augmentations, which improve the contour, size, or shape of your butt, and thigh lifts, which reduce excess skin and fat of your upper legs, also saw an increase.
15.9 million minimally-invasive procedures were also performed in 2018. Of them, the most popular procedures were:
Botox (up 3% from 2017)
fillers (up 2%)
chemical peels (up 1%)
laser hair removal (down 1%)
microdermabrasion (down 4%)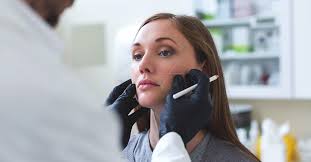 How Surgical and Non-Surgical Options Work Together
Whether you're interested in surgical or non-invasive procedures, a board-certified plastic surgeon can help you explore all of your options. Oftentimes, this includes marrying surgical and non-surgical procedures together—for example, performing a facelift but also using fillers in conjunction with the procedure—to achieve optimal results. ASPS member surgeons' extensive and ongoing training enable them to offer a full range of procedures to meet their patients' goals.
Board-certified plastic surgeons are on the cutting edge of developing emerging technology and creating the newest advancements in both surgical and non-surgical techniques. Our board-certified plastic surgeons take into account each patient's specific objective and anatomy to come up with the best course of action to achieve the natural look they want.
About the ASPS Annual Procedural Statistics
ASPS members may report procedural information through the first online national database for plastic surgery procedures, Tracking Operations and Outcomes for Plastic Surgeons (TOPS). This data, combined with an annual survey sent to American Board of Medical Specialties' certified physicians most likely to perform these procedures, results in the most comprehensive census on plastic surgery.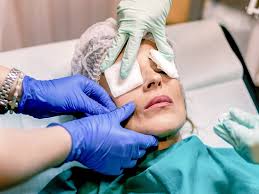 Plastic Surgery Predictions – HOT Trends in Cosmetic Surgery
COSMETIC INJECTIONS will reach greater levels of capability – and increase in popularity.
More people are realising what cosmetic injections can do for their facial appearance, they will use that method for as long as they can before resorting to facelift and eyelid surgery. We also expect an increase in combined procedures that involve surgical AND non-surgical options performed closely together in time. But the biggest change we'll see in 2019, is how the newest filler injection methods can sculpt features to greatly enhance the face. This year, it's all about the diversity of products and technique. Non-Surgical Options will be a starting point before moving towards Cosmetic Surgery Options.
That's primarily because non-surgical options work on different aspects of the appearance than surgical methods.
But some things ARE best treated by cosmetic surgery rather than injections – or a combination of both.
Puffy eyelids, for example, maybe slightly reduced by cosmetic injections, but typically only a Blepharoplasty will tighten" lift, tighten and reduce the skin that sags to the point it impedes vision or disguises your eyelid and your eyelash line.
Used together, eye area injections and eye surgery can work 'magic' to reduce crows feet, sagging lids and reduce your tired, aged or puffy eyelid appearance.
Even under-eye bags and dark circles under the eyes can be treated with surgery, injections or a combination of a lower blepharoplasty or canthoplasty AND filler injected into the tear trough area.
More WOMEN will enter Plastic Surgery studies and take Cosmetic Medicine Career Paths
We anticipate that more women will become interested in pursuing Plastic Surgery and Cosmetic Medicine as a surgical career path after studying Medicine.
As you no doubt have read, it's a long and arduous journey to become recognised by APHRA as a Specialist Plastic, Cosmetic & Reconstructive Surgeon with FRACS level qualifications.
So this takes a huge commitment. We are very fortunate and proud to state that we have one of Melbourne's best known female Plastic Surgeons working at Coco Ruby Plastic Surgery, along with our top team of other Specialists.
Natural Looking Breast Surgery. Bigger breasts will be less popular as SMALLER BREAST IMPLANT sizes are requested.
Recent Plastic Surgery Trends in Breast Surgery show an increase demand for natural-looking vs fake breast augmentation results. Bigger isn't always better when it comes to breast enlargement. A body balanced, the customised approach and natural look will be the trend as the "fake look" boob job trend further declines. This year, we expect to see more reasonably sized breast augmentations being requested across more diverse age groups.
If you're trying to determine how large you want to go with implant sizes, it's good to understand that your ideal breast augmentation preferences are likely influenced by cultural influences, fashion trends, sporting preferences and personal cleavage ideals.
Take home message about this Plastic Surgery Trend prediction about smaller breast implants being more popular than larger breast implants this year are:
Sometimes size DOES matter when it comes to getting a natural-looking breast augmentation versus a fake-looking breast job.
Your body size, not your ideal cup size, needs to be taken into consideration to get a good result.
BMI also has an impact (your weight or body mass index) as does your chest width, shoulder to waist ratio and other proportions.
The size of a breast implant can also impact your long-term results.
If you choose an implant that is too large for your body frame, your breasts will not only look unnaturally out of proportion, they might contribute to short-lived surgery success such as a double-bubble or bottoming out.
Patients Use Own Fat to Fill and Sculpt
From body fat reduction to harvesting fat to enhance other parts of the body, the data shows new cosmetic procedural trends related to the role of fat in body shaping.
One trend we are seeing with fat involves an increase in fat grafting procedures. Plastic surgeons harvest a patient's unwanted fat from their abdomen using liposuction and then inject it to lift and rejuvenate other areas such as the face, buttock and even the breast. Because the material injected is the patient's own fat the results typically last longer than fillers.
Minimally invasive cosmetic fat injections increased 13%
Buttock augmentation using fat grafting increased 26%
Breast augmentation using fat grafting increased 72%
Newer, non-invasive fat reduction and skin tightening procedures are gaining popularity among patients:
Injection-based procedures that target fat pockets in specific areas such as under the chin, increased 18%
Non-invasive fat reduction procedures that use special technology to "freeze" fat without surgery increased 5%
Non-invasive skin tightening procedures that target fat and tighten sagging areas increased 5%