BRIDAL DETAILS CHECKLIST
Weddings for over 4 years I have found that sometimes, brides tend to forget the same things over and over again. So why has it taken me four years to do this post? I have no clue!! I totally understand why these little things fall through the cracks! The bride has a million things running through her head and the last thing she's going to remember is to grab ALL of the wedding bands so that the photographer can get a shot of them during the prep time. I was a bride once and I remember how CRAZY that morning was!! This post is for brides AND photographer to use and share in preparation for the wedding day.
Now, I'm not making a checklist for the WHOLE day… this is just a checklist for the BRIDAL PREP TIME. I normally photograph the bride and the bridesmaids getting ready for about an hour and a half before the FIRST LOOK! This gives me time to shoot ALL of the bridal details WELL and still capture the girls getting ready together. After the details are done and we're about 30 minutes away from the first look, I photograph the bride getting into her dress and the day begins!! This bridal prep time is a GREAT time for me to get warmed up AND for the bridesmaids to get used to me being around. I know it's VERY tempting for brides to cut this part short when they are only working with a certain number of hours but this time is VITAL. It's important for ME to get warmed up, it's important for the sake of your images and the story I'm telling through them and it's NEVER a good idea to START rushed. So an hour and a 1/2 minimum is what I suggest for bridal prep time!
DRESS (I also shoot any specialty hangers. HUGE TIP: Even if you don't have a custom hanger, make sure you have a decent hanger for your beautiful gown. Your wedding dress deserves more than a plastic/metal hanger and believe me, having a classy wooden hanger makes a HUGE difference in your images. If you forget this, most hotels and venues have extra "nice" hangers in coat closets… I "borrow" them all the time!)
RINGS (All 3 of them! Many times, the best man has the bride's band at the start of the wedding day. I love getting the ring shots with all of the other detail shots and so I try to have my brides keep all of the bling with her until the bridal party is together after the first look! THEN the ring shots are done and the bands can go back where they belong!)
SHOES (Some brides wear heals but only for a few portraits and then they switch into something more comfortable. I've even had some brides have me take pictures of beautiful, uncomfortable heels that they NEVER even wore on their wedding day but man, they looked good in the album! How funny is that! Whatever works! 🙂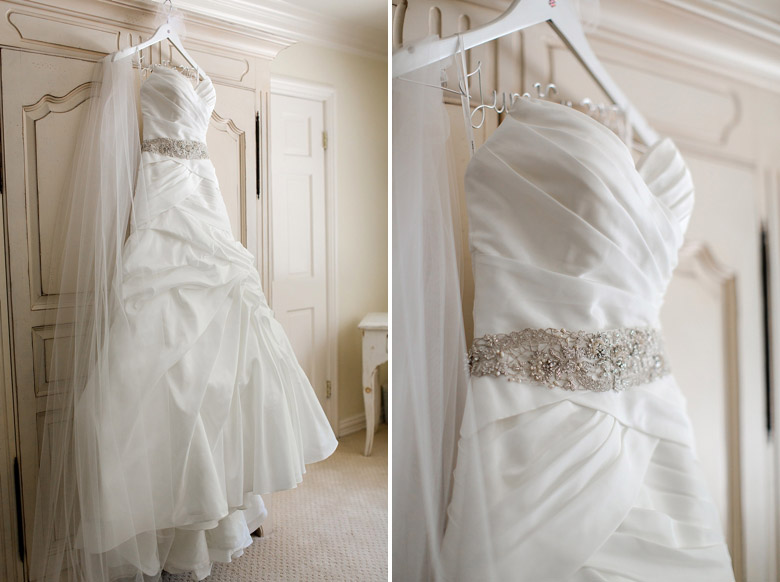 Things You Should Know Before Booking A Wedding Photographer
The biggest day of your life is going to be very special. You can see the perfect day unfolding in your mind when suddenly the reality of organising the event lands. We can not all afford the luxury of a wedding planner so we are left to arrange the day ourselves, sometimes with the assistance of a difficult mother-in-law.
Decide how important your wedding photography is to you.
This may seem obvious but it is something many people do not consider. Some people are not interested in having good photographs of their day and will be happy with a few snaps from their guests iPhones. Take notice of other wedding photos, especially of friends and family, and you quickly start to get an idea of what you want for your own special day. In the end most people want great photos.
You get what you pay for with wedding photographers.
Sorry. You may not want to hear this but it is true. Hiring a student or friend with a 'good camera' will rarely result in a happy couple on the day the images are delivered. When people present me with their crappy wedding photos and ask me what I think, it is very difficult to find any words when you can already see the desperation and disappointment on their faces.
What should I expect to pay then?
With a wedding photographer you get what you pay for. A professional wedding photographer will not be charging under $1000, a good one will be charging closer to $2000. Photographers will often have different packages to suit your needs. All photographers should provide a set of digital images as standard. Prints, frames and albums can often be an additional, but worthwhile, cost. Good photography is not completed until it is printed. Expect the cost of a package to vary with which portion of the day you want them to shoot.
Find the style that you love.
Photography is an art. This means photographers have different styles. Do you want a modern documentary style of wedding photography or more traditional staged photographs? Some photographers will demand a significant portion of time from your day whilst other will let the day flow and capture the magical moments. Do your research and find the one that is right for you.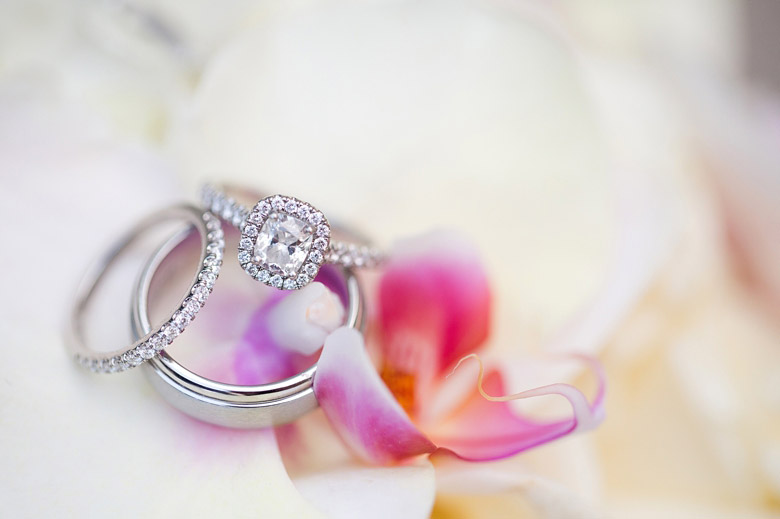 things your wedding photographer needs to know
You spend months pouring your heart and soul into your wedding planning so you want your wedding photographer to capture all the special details you've agonised over and all the people that came to celebrate with you.
I get together with my wedding couples for a cuppy and a cake and have a chat about all of these things before the big day. If your wedding photographer isn't on the ball or perhaps these are things you wouldn't have even considered, make sure your photographer knows where you stand.
Who are your wedding VIPs?
So your best friend that you've known since you were 3 is your bridesmaid and the best man bonded with the groom over a few beers down your local but what are their names? I'm not going to try to remember the names of everyone at your wedding (come on, even I'm not that good!) but having the names of your wedding party can really help your wedding photographer on the day.
Do you have any surprises planned at your wedding?
Are you planning to have an Auntie flying in all the way from surprise your wedding guests or a balloon full of confetti above the dance floor that's going to explode at 8pm on the dot? You should be able to trust your wedding photographer so let them in on your secrets so they can be prepared and standing in the best possible place to capture all the action
Do any of your wedding guests have photosensitive epilepsy?
The last thing you want your wedding photographer to do is cause one of your loved ones to have a seizure. If you know that one of your guests has photosensitive epilepsy or another condition that can be triggered by flash photography you must tell your photographer.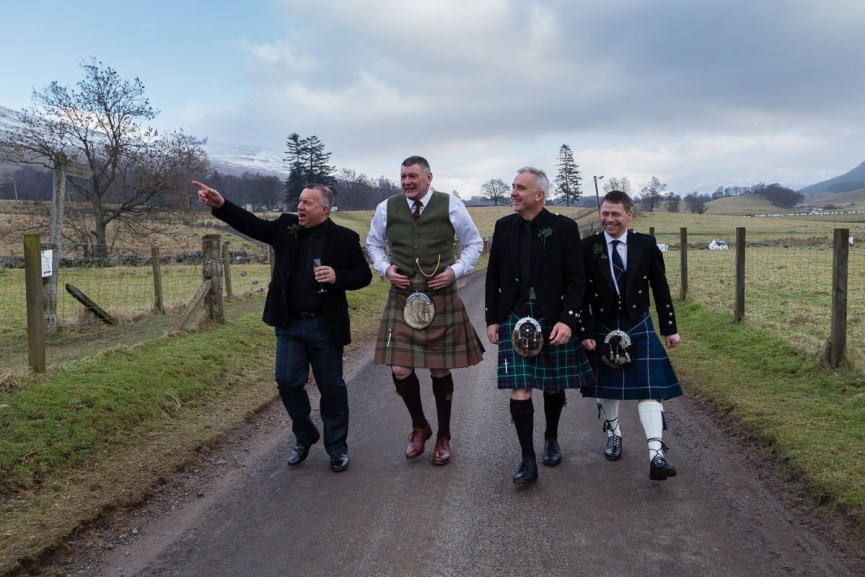 Essential Wedding Photography Tips for Beginners
Photographing weddings is a hard task, and you only get one chance at it, so there is no room for mistakes. This is a special day for the couple, and your photos will be stored as memories for generations. So, more than perhaps any other genre of photography, it is crucial to prepare and practice ahead of time – the last thing you want to do is mess it up. Especially if you are just beginning to shoot weddings, it is important to research everything ahead of time and leave nothing to chance. In this article, I will give you a few crucial tips and pointers to get you started.
Meet the Couple
The first step before you start planning anything is to meet up with the couple and talk about their requirements for your wedding photography, including any special requests. This might sound simple, but it is one of the best ways to determine the type of images your client will like the most. No two couples will have the same requirements!
Write a List
With help from the couple, it is useful to write a list of the key wedding guests to photograph, including who needs to be in the group shots. Your clients will not be impressed to receive their photos and realize their parents aren't in any of the pictures, or you left their grandparents out of the group shots.
Check out the Locations
I would highly recommend checking out the locations beforehand so you can choose the best spots to photograph. This also should help ease any tension before the day arrives. It is a good idea to take the couple to the locations to get their input. You should consider taking some test shots with different poses in various spots so you know what to do for the wedding itself.
Practice Before the Event
Practicing before the event is key for a successful shoot. If you go without any experience photographing people or weddings, you are setting yourself up for failure.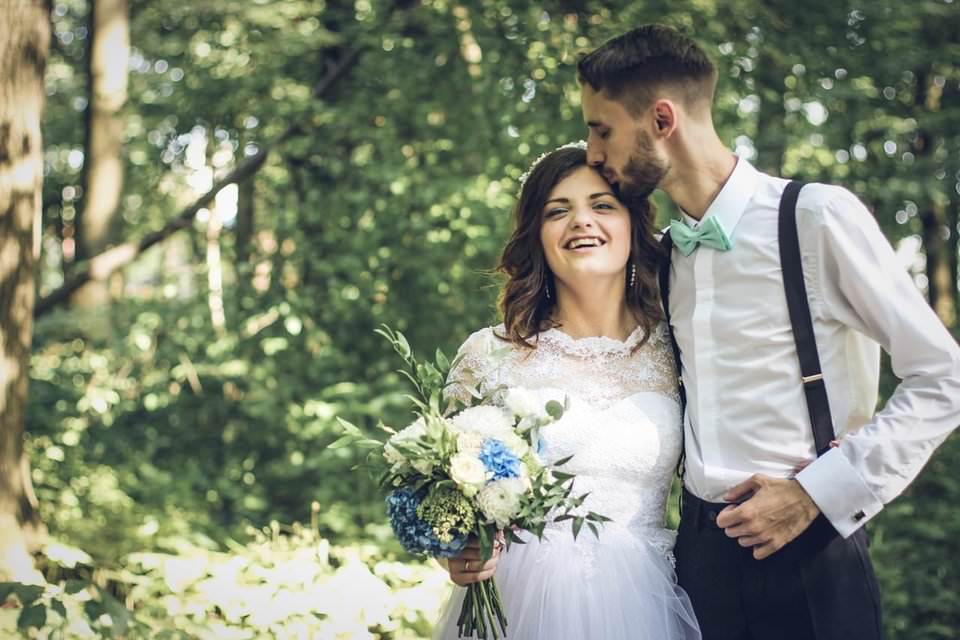 Wedding Photographer
A wedding photographer memorializes, what for many, is the happiest day of their lives. Capturing irreplaceable moments and translating them into pictures is both a learned skill and an art form. The responsibility inherent in producing photographs commemorating the once-in-a-lifetime experience is enormous. But then so are the rewards. To be sure, generations will treasure your art form.
What Is Wedding Photography?
A wedding is typically one of the most memorable days in a lifetime, one that people remember for years to come. For most couples, regular pictures just won't do. Wedding photography is a big business and a very specialized type of photography.
Basically, wedding photography involves taking photographs of wedding ceremonies and participants. However, most professionals realize that there is much more to wedding photography than simply snapping a few pictures. Only the highest quality and most original photographs will do.
What Does a Wedding Photographer Do?
The first thing – and most important – thing that a wedding photographer does is meet with his clients. This is usually the bride and groom, or a representative of the family. During the initial meeting, the wedding photographer and clients will discuss the details of the wedding and what types of photographs the clients would prefer. Essentially, the photographer must get a feel for his client's style.
Once these plans have been discussed, the wedding photographer will usually scout out the venue before the wedding. If possible, many photographers will usually visit the venue several days or weeks before the actual wedding date.