A How-to Guide For Furniture and Upholstery Cleaning
Upholstery cleaning is an integral part of taking care of your furniture. Most people are aware that spills and stains on upholstery should be cleaned immediately to stand the best chance of successful stain removal. However, at times, it's just not possible to immediately handle a sudden spill or accident.
First things first: vacuum
Upholstery should be vacuumed regularly, as it keeps the fabric in good condition, preventing dust and crumbs from settling into the body of the furniture. When it comes to old stains, it's surprising how much a simple vacuuming can help.
Check for cleaning instructions
Check whether your furniture manual came with its own cleaning codes. This gets you on the right track of how to best tackle your stain, whilst still ensuring the piece is being cared for in a suitable manner. Some pieces can be cleaned with water, while others will need some solvents. However, use the latter option cautiously.
Step 1
Check whether your furniture can be cleaned with water – if so, it's just a simple matter of mixing together a solution with dish soap. Dip a sponge in the mixture, squeeze it thoroughly and blot the stain very gently, taking care not to rub very roughly.
Step 2
Next, rinse the sponge, using only water to blot out some of the soap mixture. Press dry with a cloth or paper towels. If this doesn't prove to be effective, try using vinegar or vodka on a cloth to blot the stains. And don't worry about the smell: both odours of vinegar or vodka will disappear once the area is dry.
Step 3
If a gentler clean doesn't work, it's time to opt for a heavy-duty route. This step calls for the tough cleaners. Any cleaner you choose to use should be spot tested in an inconspicuous place on the piece of furniture. Be sure to read both the instructions and ingredients to avoid the risk of ruining the piece of furniture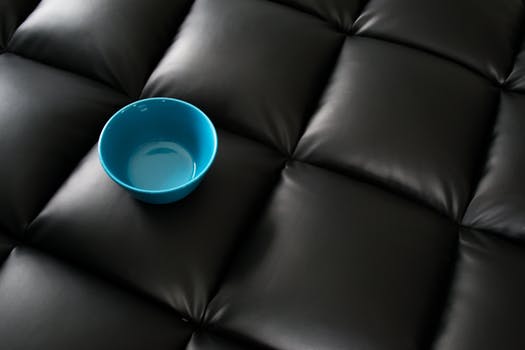 Carpet and upholstery cleaning: Bring your living room back to life
No matter how often you dust, clean and tidy your living room, if your carpets and upholstery are tired, dirty and worn, the room will struggle to look its best. Daily life and all its wear and tear can take its toll on soft furnishings, but it's incredible the difference a deep clean of your living room carpet and upholstery can make
Carpet cleaning
Giving your carpet a thorough clean will not only freshen it up and transform the look of your home, but it can also help to extend the lifespan of the carpet.
Carpet cleaning tips
Stains
To remove common stains from your carpet, make a paste by mixing equal parts vinegar and baking soda, with a touch of warm water. Scrub the stained areas with the mixture and a sponge until the stain disappears. Then, soak up as much moisture as you can with a clean cloth.
General cleaning
An excellent general clean can really freshen up your carpet. Mix one part laundry detergent with ten parts of warm water, and scrub with a medium-bristled brush. Leave your newly cleaned carpet to dry before vacuuming it thoroughly.
Buying a carpet cleaner
There are a whole host of carpet cleaning appliances on the market and, if you're considering buying one, you must choose the one that best suits your needs. Factors to consider include:
Capacity – If you'll be using your carpet cleaner to clean a large, fully carpeted home regularly, you'll need a cleaner with a large capacity.
Cable length – Equally, if you're cleaning a large space, you'll need a longer cable.
Attachments – There is a wide range of different attachments available for carpet cleaners, including attachments for stair carpets, car interiors, upholstery and curtains. Look for a model that comes with the attachments you need.
Upholstery cleaning
It's a common misconception that carpet and upholstery cleaning methods are the same. Although there are similarities, they each require different cleaning methods – a carpet is made from synthetic fibres, whereas upholstery is often fabric based. The fabrics used for upholstery, such as cotton and wool, are sensitive to certain chemicals that can be used on carpets.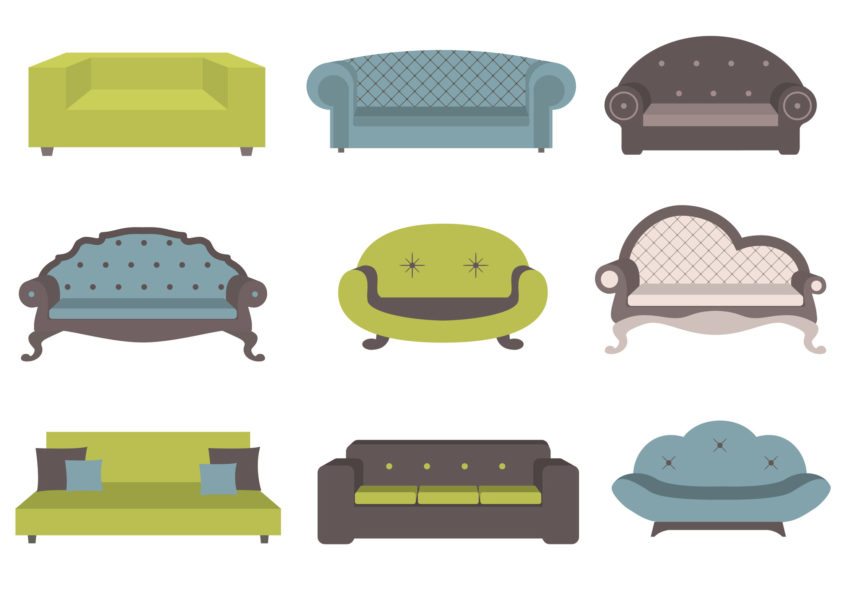 The Clear Signs of Needed Upholstery Cleaning
How often do you clean your upholstered furniture? Many people might vacuum theirs or wipe away some dirt. However, it can be easy to neglect your upholstery if you don't set regular dates to clean it. Some signs indicate that you need to clean your upholstered furniture. When you notice them, it's best to have the fabric cleaned as soon as you can. Although you can do it yourself, it can up a lot of your time. You might also find it difficult using only the products you have at home. If you notice any of these signs that your furniture needs cleaning, professional cleaning is best.
Dirt and Stains
Everyone gets the occasional stain or bit of dirt or dust on their upholstered furniture. If you are quick enough, you can wipe it away and remote it. However, sometimes you don't notice until it's too late. Rubbing at the stain might only make it worse, and so could trying to use various home remedies. The best thing to do is contact a professional upholstery service. They can take care of new stains, as well as any that might build up over the years. You might not notice how dirty your furniture has become until you have it cleaned.
Pet Hair
If you have a dog or cat, you probably try your best to keep their hair under control. Vacuuming regularly can help, but it can't do everything. You might notice that your furniture has become fuzzy, and you're struggling to get the hair out. You can use a lint brush to pick up what a vacuum doesn't but they can't both leave hair behind. A professional service will perform a deep clean to ensure that they can get everything. At the same time, they can clean any dirt or bacteria that might come from the pets being on the furniture.
Allergies
Suffering from various allergies is common, and many of the can be in the home. Dust mites and pet dander are two of the things that might cause an allergic reaction. Even when you are vigilant about staying clean, these allergens can get into your upholstered furniture. Keeping the furniture clean is essential for your health. Professional cleaners will give your furniture a deep clean so you can be healthy.
Appearance
Do you have a photo of when you first bought your furniture? If you compare it to now, you might notice how much it has changed. It's easy for us not to realize if our upholstered furniture gradually changes color or texture. But when you look back, you know that it's time for it to be cleaned. A professional cleaning will transform your furniture, so it regains vitality and looks like new again. It can renew the color and fluff up the fibers so that your furniture no longer looks dull and lifeless.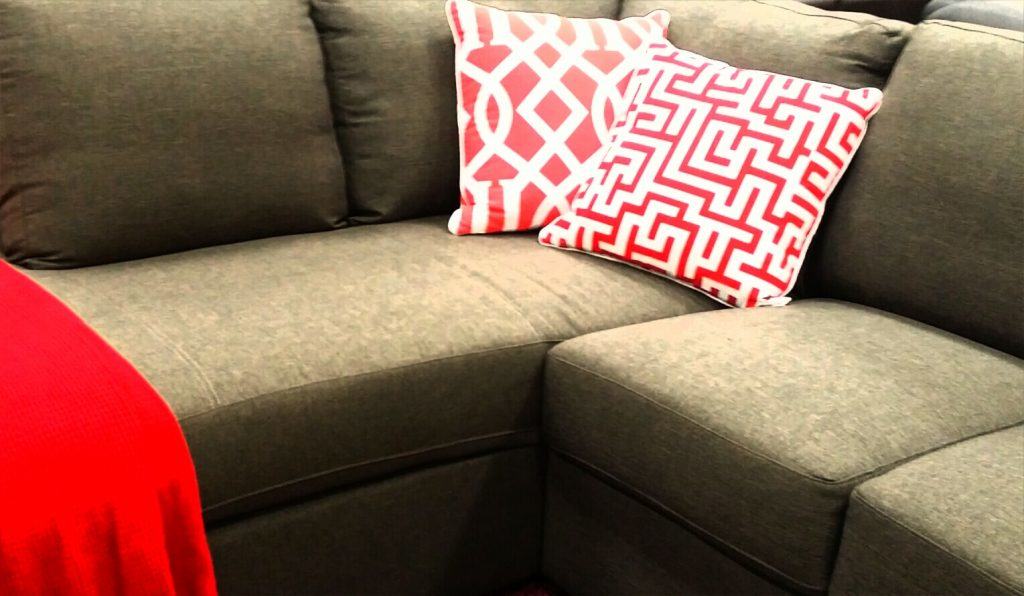 Upholstery Cleaning Services Pricing
How much does upholstery cleaning cost?
Upholstery cleaning services include furniture items such as couches, lounges, sofas, arm chairs, dining chairs, mattresses and ottomans. Each of these items are covered with fabric and just like your clothing, they need regular cleaning. Let's face it, your couch gets a fairly good work out these days! Whether it be binge watching your favourite Netflix drama, snuggling up with loved ones or a place to eat dinner while watching the news. What can you expect to pay for professional upholstery cleaning services?
How often should I have my upholstery professionally cleaned?
The most common method of cleaning is hot water extraction or steam cleaning. Regular cleaning will not only ensure you furniture looks clean, but also helps reduce wear and tear and premature aging as well as remove odour causing germs and bacteria. These big ticket furniture items can last a life time if they are well maintained. We suggest using professional upholstery cleaning services at least once or twice a year.
How do you price upholstery cleaning?
It is difficult to publish exact price lists for our upholstery cleaning services, as the size and condition can vary considerably from one couch to another. We like to price each job individually, however we also understand that it is helpful to have a general pricing guide, when selecting a cleaning service.
We usually price couches, sofas and lounges by the seat. By seat we mean how many people can comfortably sit on the furniture, rather than the number of seat cushions. This is because some seat cushions are very large and actually designed to seat 2 or more people.
For couches/sofas our price per seat is currently $35 (inc GST).
Armchairs are around the same price, however some larger recliners are slightly more (usually around $45).
Dining chairs start from $10 per seat, depending on whether they are base only or back & base
Mattresses are priced according to size and start at $55 for a single, $66 for a double, $77 Queen, $88 King.
Our minimum charge is $99
Many customers ask why it often costs more to clean their couch than it does to clean all of their carpet. Surely cleaning, several rooms of carpet is a bigger job than a sofa? Upholstery cleaning services are priced according to amount of time they take to complete rather than just surface area.
Upholstery Cleaning Process
cleaning system gives you multiple benefits step by step
1. High-Filtration Vacuum – NO need to dig out those lost coins before we arrive
Vacuuming is carried out with a professional vacuum cleaner specifically designed to prepare your upholstery for cleaning. Not all companies will carry out a full vacuum before they start.
2. Pre-spot stubborn or difficult stains
Stains or marks that we know will be difficult to remove will be pre treated with specialist products and techniques.
3. Pre-spray and agitation
An application of heavy-duty pre-spray will be applied to your upholstery. This will lift dirt and oily residue from your delicate upholstery fibres and suspend them in the solution ready for extraction with our top of the range upholstery cleaning equipment.
4. Hot water extraction – Where the magic happens
Hot water extraction is then applied to the upholstery. Our machine heats the pre-spray solution and pushes the water into the upholstery fabric to break down the dirt and oils. It is then quickly removed in the same action with powerful vacuum suction drawing the dirt and cleaning products out of the fibres.
5. Residue rinse
​Any product left in the fabric can attract dirt and make a sofa or chair look dirtier quicker. We carry out a second rinse extraction to make sure all the cleaning solution is removed which ensures your upholstery will stay cleaner for longer and prevent re-soiling.
6. Grooming
Where required we will groom the upholstery to make sure it is looking its best post clean.
7. Fabric Protector – The best decision you will make
​If you have a busy house hold, especially with young children or pets, carpet protector will help to protect upholstery fabrics from spillages and everyday wear. It makes the fabric more resistant to staining and if a spill does happen gives you more time to save the day. It makes regular cleaning of your upholstery easier. Fabric protector does wear off, particularly around heavy contact areas. It normally lasts from 12 – 18 months and needs re-applying following cleaning. Read more on our protection page.
9. Drying
Our final step ensures that you can use your upholstery sooner. We know that at the end of the day you just want to relax. Therefore, we use specialist upholstery dryers to make sure your furniture is dried rapidly and you can enjoy your upholstery as soon as possible.