Upholstery Cleaning Facts For Consumers
What is upholstery cleaning?
From your carpets to your drapes to your furniture, all fabrics need to be cleaned. Cleaning upholstery, or the fabric on your furniture, removes the dirt and oils that are transferred to couches and chairs through regular use. Because furniture upholstery can be delicate and colors can fade easily, it's often a good idea to let professional sofa cleaners handle the job. They'll determine the type of fabric — usually cotton, linen, wool, suede or microfiber — and the appropriate method for cleaning it, either steam-cleaning or applying a dry-cleaning solvent. In general, cleaning an entire piece of furniture includes a pretreatment, cleaning, and neutralizing rinse to the body, plus removing and cleaning all cushions and cleaning all crevices.
An upholstery cleaner may clean the entire piece of furniture, on a regular schedule or by request, or do spot treatments to remove pet, food, drink, or oil and grease stains. Furniture can also be deodorized to remove the smell of pets or tobacco smoke. Furniture that's used often, like that in your family room, should be cleaned once a year to keep it fresh and extend its life. Sofa cleaners often also offer repair services to mend tears in fabric or patch holes in leather.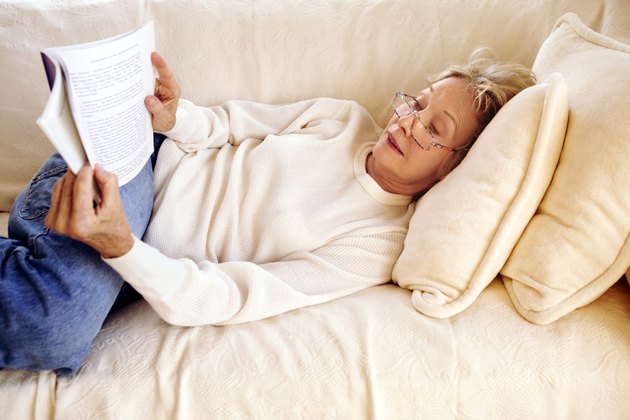 The Importance of Upholstery Cleaning
Regular vacuuming and wiping down of upholstery furniture is beneficial to keeping the office looking and smelling good. Over time dirt, grime and spills can take their toll on upholstered surfaces, making them look tired and worn out. Deep cleaning will keep upholstery looking like new, and extend the life of the piece.
Office furniture gets more wear and tear than furniture in your home. You spend more time on average at the workplace and track in dirt and allergies all day long. A cleaner, better-looking office provides a better business atmosphere for your employees. Commercial upholstery should also receive a professional deep steam cleaning one to two times a year. This is especially true if pens are dropped frequently on the upholstery leaving ink stains.
When stains get grounded into the upholstery it decreases the life span of the furniture making it look old and unattractive. When furniture does not undergo deep steam cleaning, stains and marks can eventually become permanent. When you hire a professional cleaner, they have special tools to easily remove these stains, making the furniture last longer.
Upholstery naturally collects many different pollutants, especially dust mites. Chairs and sofas that hardly get cleaned have tons of dust on them. The dust is not only on the surface but in the padding deep inside and comes out into the air every time the furniture is used.
Along with dust, upholstery can contain many different types of allergens and harmful organisms such as mold, bacteria, pollen and viruses. These organisms can be released into the environment each time someone sits down on a sofa or chair. Deep cleaning removes many more organisms than a surface cleaning keeping the workplace cleaner for everyone.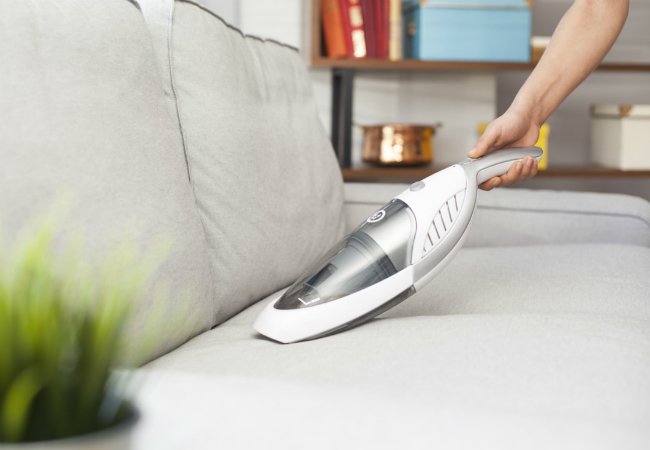 General Tips for Cleaning Upholstery
• With any of these techniques, be sure to test an inconspicuous area first (like under a cushion, or on the back side of the skirt) to make sure colors won't bleed or fade.
• Be sure to avoid getting water or cleaning agents on the wood or metal portions of your furniture, as this could rust, corrode, or cause discoloration.
• These techniques should be used on natural or synthetic woven fabrics. Find out about cleaning leather here.
• If your fabric has an X code, call a professional to clean your upholstery. These services are generally provided in your home, a professional cleaner should be able to give you a general estimate based on the size of furniture and type of fabric that you have.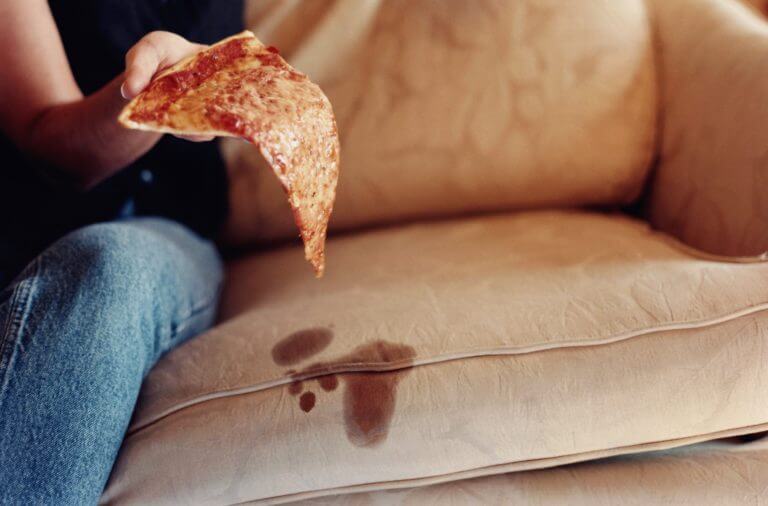 How to Fix Fading Sofa Fabric
Start spray-painting the sofa at one corner. Move your hand slowly across the fabric, one section at a time, taking care not to leave any unpainted spots. This may require more than one pass over each part of a section. Continue in this painstaking manner until you have solidly spray-painted the entire couch.
Place each cushion on a layer or two of corrugated cardboard. Spray-paint the top and sides in the same careful manner.
Let the paint dry, which typically takes about 72 hours. Spray a second coat onto the sofa in the same manner for further coverage if desired.
Flip the detached cushions over and paint the undersides. Wait another 72 hours for the undersides of the cushions (and an optional second coat) to dry. Place the cushions onto your revitalized couch.
Upholstery Cleaning Facts For Consumers
Did you understand there are many unique forms of carpet and upholstery fabrics and fibers, and they all have their own person cleaning specifications? Additionally depending on the sort of soils localized furniture cleaning using the correct chemical is crucial, and this really should occur just before commencing a basic upholstery cleaning process, to obtain the most effective final results on your highly-priced upholstery just about every time!
By far the easiest fabric to clean is micro-suede normally known as microfibre suede. Some upholstery cleaners contact themselves "Micro-Suede Specialists" but this can be a joke as micro-suede cleans up like brand new almost each and every time! The only stains which might not come out are oil-based soils. Micro-sueue is oleophilic which implies that oil based soils can permanently bind towards the micro-suede fabric and become impossible to get rid of! So take care next time you sit down around the lounge and get pleasure from some tasty oily treats like fried chips or chicken wings, as dropping them on your attractive lounge can leave behind an unsightly permanent stain! Upholstery protection may be applied by your upholstery cleaning skilled if permanent stains are a concern for the furnishings!
Pet or human urine can also pose a important trouble for your upholstery as if left untreated can soak deep inside the fibres and upholstery stuffing, putting it beyond the reach of odour neutralizing agents frequently utilised as part of an expert upholstery cleaning service. Odour neutralizers only work if they are able to reach the urine and chemically neutralize it; in the event the urine has gotten so deep in to the fabric that they cannot reach it, then your upholstery may well smell fresh for any day or two after cleaning but that may soon fade plus the urine smell will return.
As a organic material leather is different again in the other fiber varieties and calls for specialty cleaning to gently separate soils from leather. Cleaning by itself isn't sufficient as then leather has to be carefully conditioned using the correct oils to restore the skins natural oily texture and preserve your leather feeling and hunting terrific for many years to come! If treated properly leather can outlast all other fabric sorts by a decade or more!
When upholstery is heavily soiled specially on thin material like cushions, a thorough upholstery clean might not be adequate to shift any heavily ingrained soils. In the event the upholstery cleaner uses a lot of chemical or water and is aggressive with their tool they may well make the stains shift, but your upholstery may perhaps take may well longer to thoroughly dry. This trade-off might be prevented by obtaining your upholstery routinely cleaned!